With over 30 years experience in the industry, we pride ourselves on offering only the best materials and finishes. One of the biggest factors in the way your kitchen looks will be the finish of the cabinetry, doors and drawer fronts. As we create bespoke kitchens, we can help you to create an exciting new fusion with various designs or revival of a classic style or something else entirely unique with your own flair. Whether choosing a classic shaker door or a sleek slab front, the door style will bring your design together and we can create them all in a variety of finishes to suit.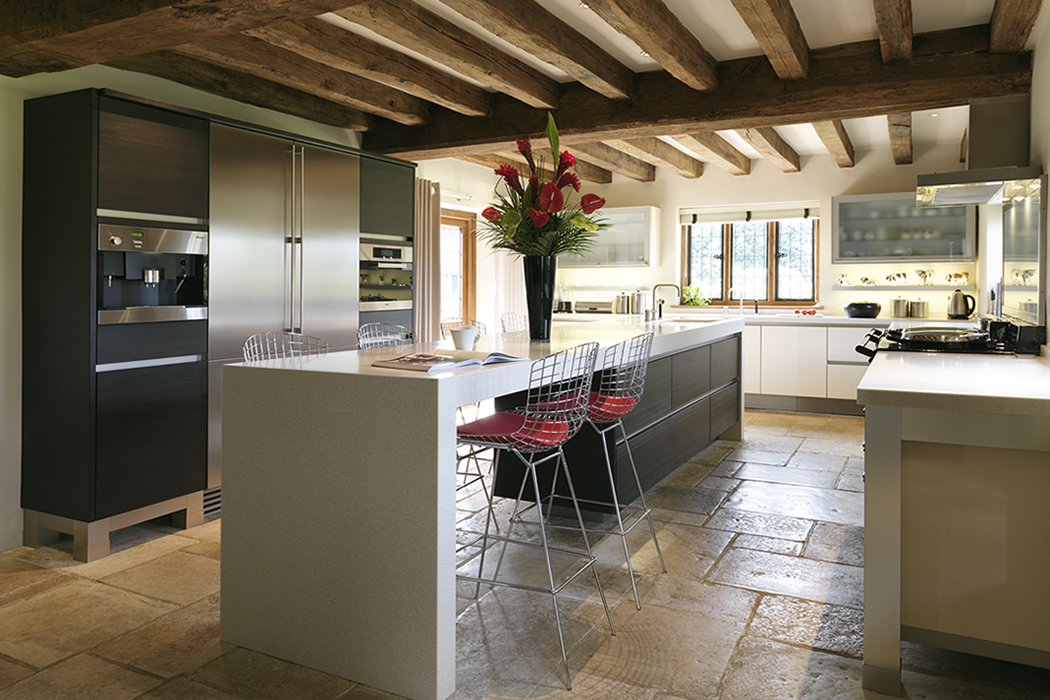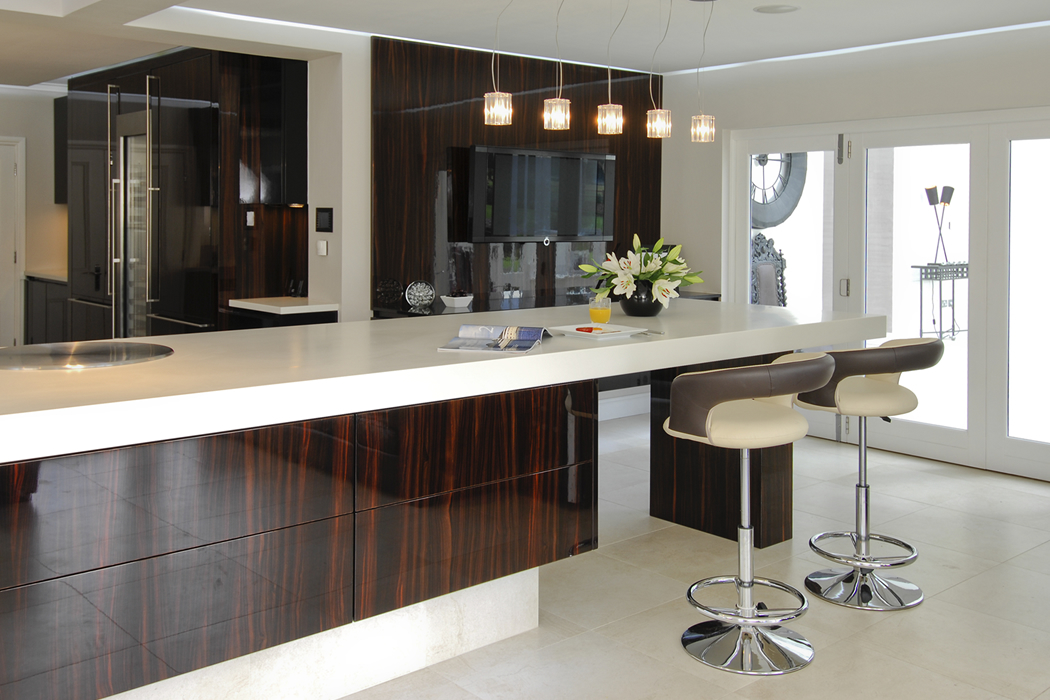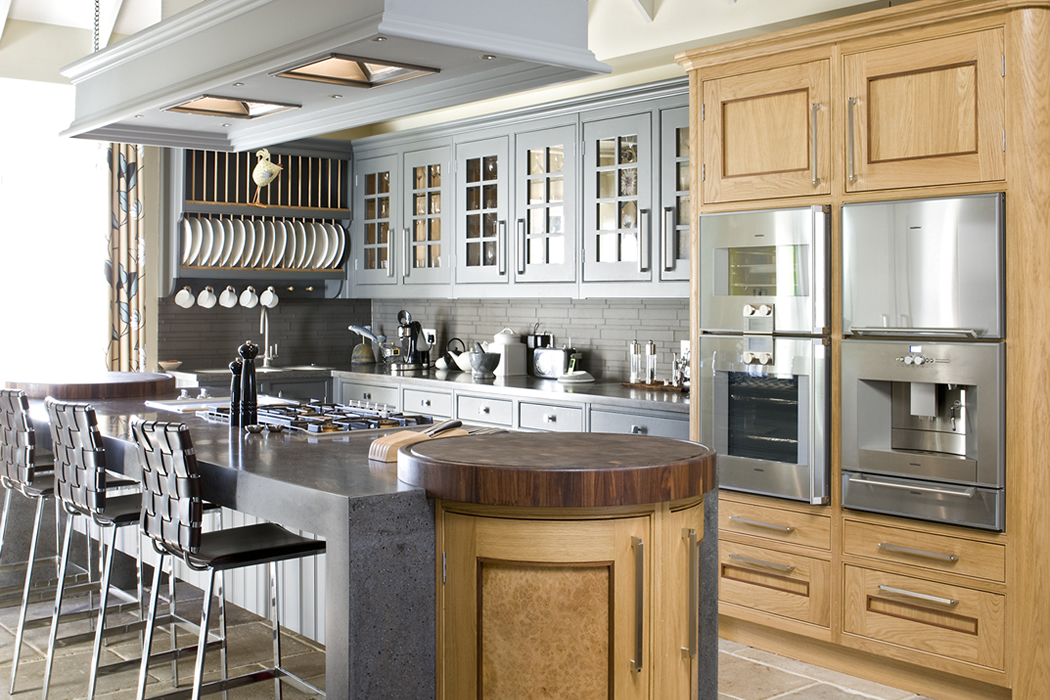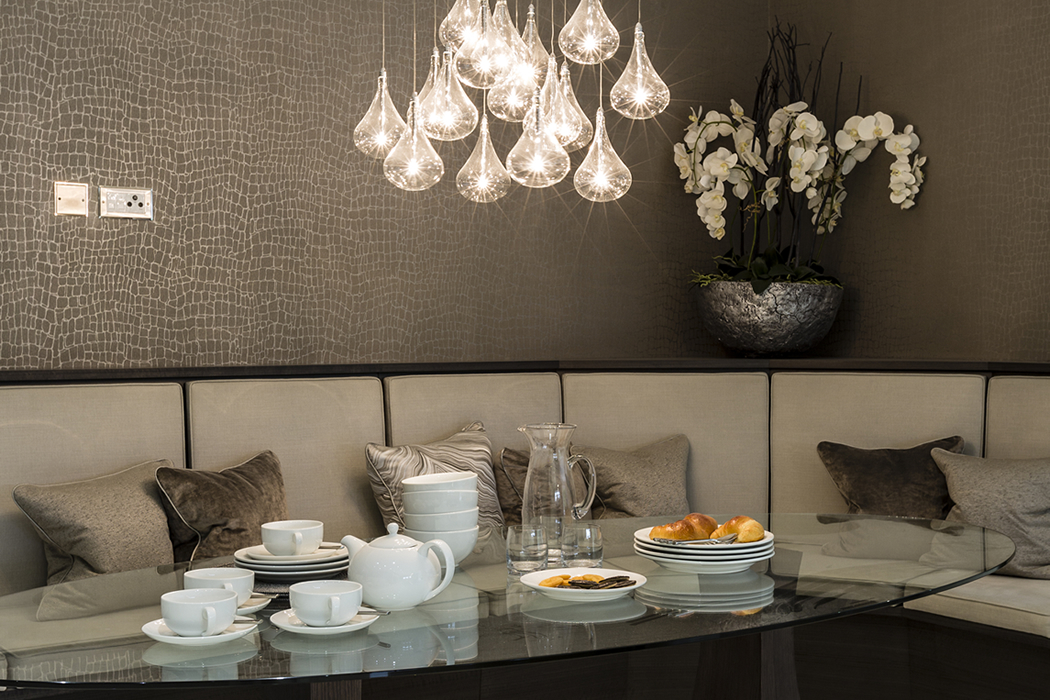 Whilst solid wood cabinets and doors offer a stunning aesthetic, you may find that it comes at a greater expense than your budget. A more affordable alternative to solid wood yet virtually identical are high gloss wood veneers, which feature a beautiful sheen and are manufactured in the most modern facilities. The base of our veneer cabinets are constructed using synthetic material, making them more stable than a solid wood cabinet and eradicating the possibility of distortion as is seen with solid wood due to exposure to changing temperatures and humidity. Thin slices of real wood are joined to the artificial core, available in a range of woods and expensive timbers, such as zebrano. The high-gloss finish gives the veneers a reflective quality through multiple coatings of spray lacquer. This technique creates a deep, top quality colour.
Lacquered kitchen doors are defined by a modern, beautiful surface finish and true colour depth. The colour depth of the door is achieved by repeated spraying of lacquered paint to the MDF board in thin layers, resulting in prestige kitchen door finish. What defines lacquered kitchen doors, is their extremely durable finish, smooth surface, unlimited colour choices & ease of maintenance. Our lacquered kitchen doors are all bespoke , available in made to measure sizes in any Farrow & Ball colour you desire.
Mixing different metals is a relatively new phenomenon both in the world of interior design and fashion. Once dubbed ungainly and unnecessary, it has been revitalized by smart kitchen designers bringing together gorgeous brass and copper finishes along with brighter and cooler metals like stainless steel and nickel to offer the very best of both worlds. This infusion of more than one metal in the kitchen can be done in a subtle yet striking fashion by using antiqued bronze pulls, bold copper pendants and even a stainless steel backsplash all in one elegant, unique space.
A friendly greeting awaits all of our clients. Whether you want to discuss what we can offer you or you have a specific project in mind, our team will ensure you are taken care of. Arrange your design consultation to discuss your project with a designer. 
Browse our gallery and beautifully designed collections for initial inspiration and see how each design has been tailored to the lifestyle and personal tastes of the client.